The Junior League of Ocala Diaper Bank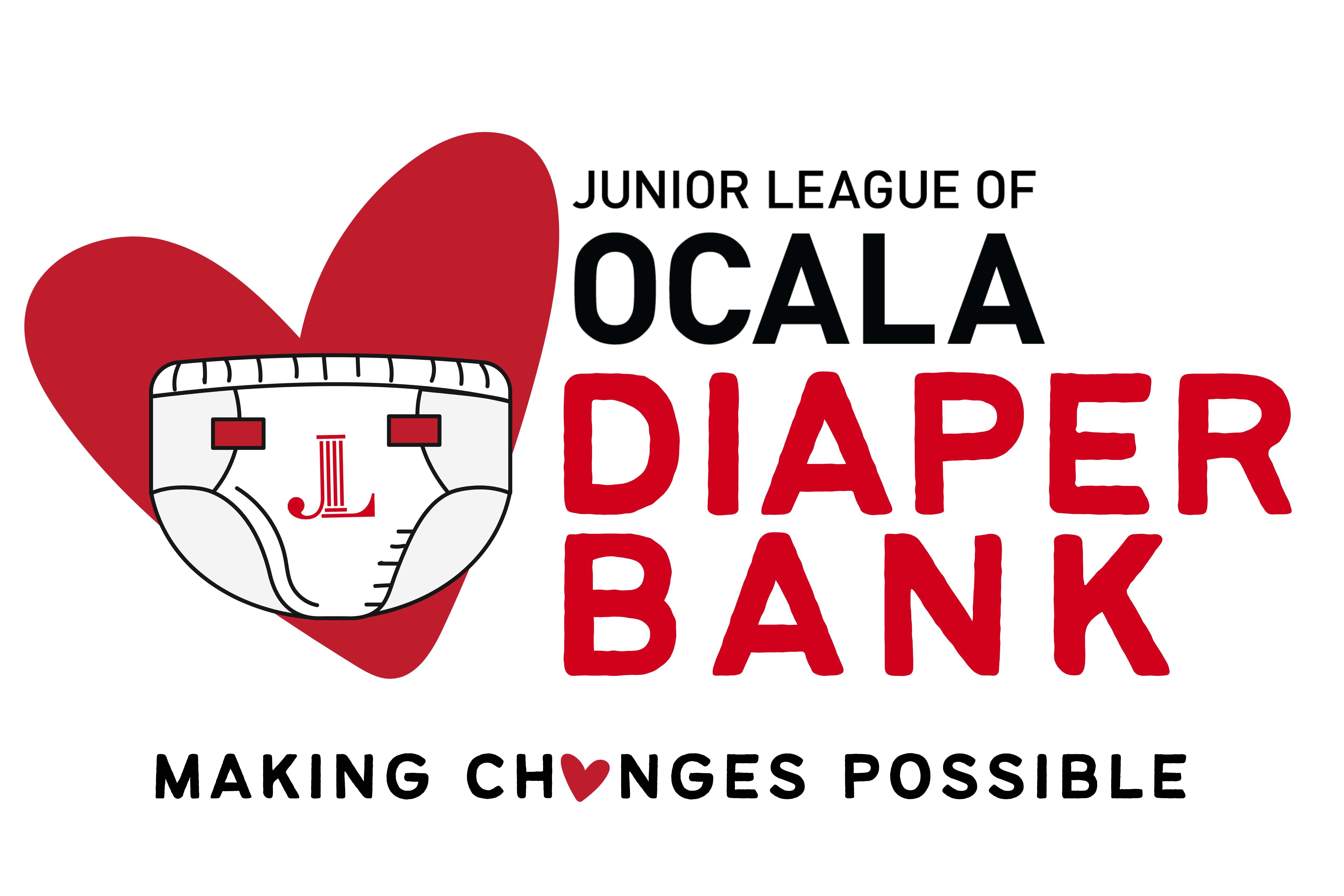 One in three Florida families struggle with diaper need. To help address this issue, the Junior League of Ocala launched Marion County's only dedicated diaper bank: The Junior League of Ocala Diaper Bank.
What is Diaper Need?
According to the National Diaper Bank Network:
"Diaper need is the lack of a sufficient supply of diapers to keep a baby clean, dry and healthy."
When faced with diaper need, families may be unable to send children to day care or go to work. In fact, 57% of parents experiencing diaper reported missing an average of four days of work in the past month because they didn't have diapers.
Our Goal
Our goal is to help raise awareness of diaper needs and close the diaper gap for local Ocala and Marion County families. We believe diapers are a basic need for area children and are as essential as food, clothing, and shelter.
Our Diaper Bank will address community diaper need through a variety of distribution and resource channels that help diapers get to families that need them most.
How You Can Help
There are a number of ways you can help support our Diaper Bank:
Donate Dollars – Your donation dollars directly fund our community diaper bank initiatives.
Donate Diapers – Ship donations that stock our Diaper Bank directly to us by purchasing items from our Amazon Wishlist.
Host a Diaper Drive – Support our initiative by hosting your own diaper drive to help raise both awareness and diapers.
Join Us – The Junior League of Ocala Diaper Bank is entirely run by our members – a group of women volunteers who work together to create meaningful change in our community.
Questions?
Please reach out to [email protected]
Community Partners
Thank you to Pardee Moving & Storage for providing The Junior League of Ocala Diaper Bank a safe and secure space to house our diaper donations.