Our Commitment to Diversity & Inclusion
The founder of The Junior League, Mary Harriman, believed that we all bear the responsibility to learn about the world around us in order to be more effective in our desire to improve it. That we should really try to understand the "why" behind something, not just superficially give it lip service.
As we strive within our organization to live up to our commitment to Diversity and Inclusion, we honor and celebrate the struggles, the history and the leaders of our multifaceted world.
Progress is Plural
As The Junior League of Ocala, we stand united in our commitment to Diversity and Inclusion. We will continue to speak out against organizations seeking to perpetuate ideologies that create an illusion of superiority rather than equity, that promote bigotry rather than inclusion, that foster hate rather than understanding and love. And we will always work to help lead our community forward through constructive engagement, open dialogue and finding common ground.
Looking at 2020-2021, our goals include the following:
Implementing Diversity and Inclusion themed workshops through our "Let's Get Loud" Series.
Featuring speakers at our General Membership Meetings who encourage self-reflection, education and action.
Working with local community leaders and experts who can help bridge knowledge gaps and create stronger partnerships.
Acknowledging important holidays and creating educational, meaningful content that shares resources and ways of involvement.
VOICES OF CHANGE
As an organization, we are not alone in facing these big questions, and as we move through our diversity and inclusion journey, we look to other voices of change who also blaze this trail in the important work of diversity, equity and inclusion. Here are some of our favorites:
RESOURCES
We recognize that a major part of our diversity and inclusion journey is personal education and reflection. These are some of our favorite resources that help frame this work:
Books that can help you tackle the Diversity and Inclusion discussion:
Podcasts that can help you tackle the Diversity and Inclusion discussion: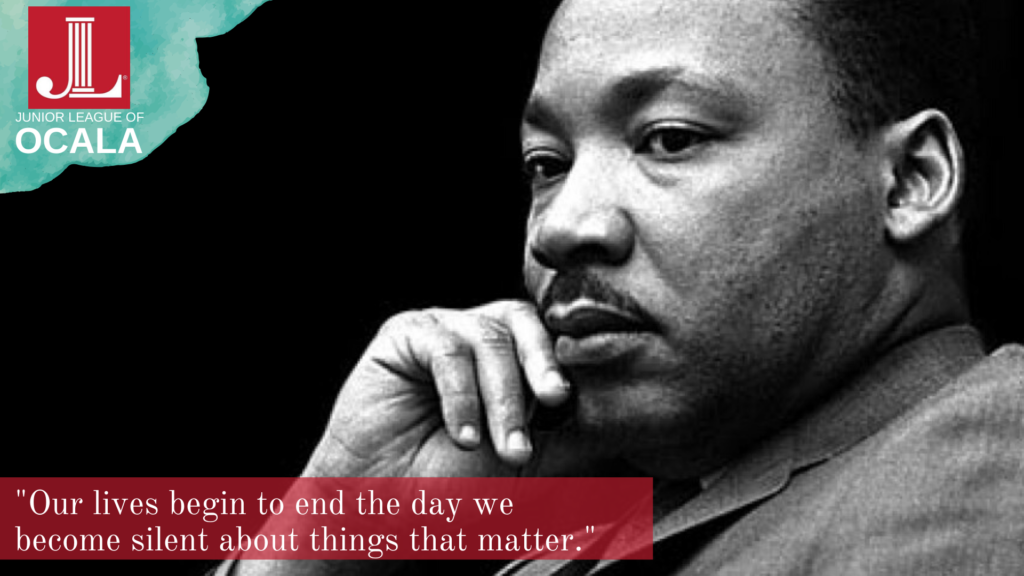 OUR COMMITMENT TO DIVERSITY AND INCLUSION
The Junior League of Ocala welcomes all women who value our mission. We are committed to inclusive environments of diverse individuals, organizations, and communities.